Welcome to the

Flock

Together

Tuesday

Blog Hop!
To join in, just
f
ollow

the host and guest host publicly on GFC or Facebook,
link up

as much as you like, and then visit
other blogs that interest you.
Leave a

comment

if you follow, and follow back those who follow you.
Family-friendly only, please!
If this is all new to you, click here. If you still have questions, feel free to ask.

This week's "Fine Feathered Friend" and guest host is Camille at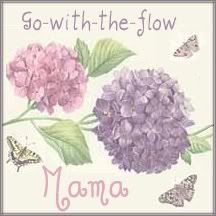 The uncensored thoughts of a crazy girl trying her best to be a good mama, wifey, and college student. I try to roll with the punches instead of complaining, and look at the positive side of everything that happens in life!
I've enjoyed getting to know Camille and her family through her posts! If you'd like a chance to be next week's "Fine Feathered Friend" and guest host, please help grow our audience by doing one or more of the following:
Publish a post

on your blog about joining this blog hop. You can even post this blog hop on your blog by using the linky code at the bottom of the list.

OR

add my "Flock Together Tuesday Blog Hop" button to your blog

.
Be sure to leave a comment this week if you've done one of these!