Welcome to the

Flock

Together

Tuesday

Blog Hop!
To join in, just
f
ollow

the host and guest host publicly on GFC or Facebook,
link up

as much as you like, and then visit
other blogs that interest you.
Leave a

comment

if you follow, and follow back those who follow you.
If this is all new to you, click here. If you still have questions, feel free to use my contact page and ask.
This week's "Fine Feathered Friend"
and guest host is Jamie at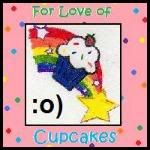 Hello, my name is Jamie and I'm a Stay at Home Mom with a wonderful life! I love my husband and our almost 11 month old daughter totally and completely! We are all having so much fun together and I write about my fascinating life every day. :o) I write about all kinds of things: Saving & Making Money online, crafting, making baby food, Catholicism, my etsy shop (hair clips & bows, rosaries, artwork, misc...) blogging, and most of all, my adorable baby, Cupcakes. I also make buttons for blogs that are very cute and affordable. I tweet like it's my JOB! Come follow me and join the conversation! @4LoveofCupcakes. I'd love to have you as a follower - come on over and stop by my blog! I always follow back! :o)
Read more>>
I always look forward to reading Jamie's posts and seeing what's up with her family! Please visit her and say hello. If you'd like a chance to be next week's "Fine Feathered Friend" and guest host, please help spread the word by doing one or more of the following:
Publish a post

on your blog about joining this blog hop. You can even post this blog hop on your blog by using the linky code at the bottom of the list.

OR

add my "Flock Together Tuesday Blog Hop" button to your blog

.
Be sure to leave a comment this week if you've done one of these!