Welcome!
To participate, simply...
1. Link up: Click on "Click here to enter" at the bottom of this post and follow the Linky Tools directions. In step 4, I recommend selecting "Auto Crop" and "From Web."
2. Find new friends: Click through the blogs and follow the ones you love (Linky Followers, Google+, RSS, GFC, Twitter, Facebook, e-mail, etc.). Kindly pass by the ones you don't.
I try my best to follow EVERYONE who joins the hop, but it helps if you leave a comment letting me know you're new here. Also, please sign up for Linky Followers! It's a great alternative to Google Friend Connect.
This week's Fine feathered Friend is Nicole at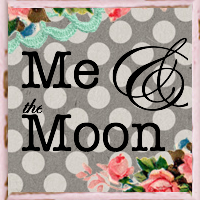 What a cute blog by such a cute lady! This blog has treats for women and moms such as posts about make-up, celebrating holidays, and many baby care and product ones. I found her transparency so nice (read the less than "100 Things About Me" that she's working on. I hope you'll click over to her blog and consider joining her this week.
Want to be featured as next week's Fine Feathered Friend?
Click here
to find out how. It's free and easy.
If this is

all new to you, click

here

.

If

your goal is to find friends and gain followers,

may I recommend that you

set a goal to find and follow a minimum number of blogs that interest you. Check back throughout the day to visit late entries that might be just your cup of tea! Leave a

comment

if you follow, and consider following back those who follow you.

If you see empty boxes with red x's instead of pictures in the linky, try clearing your cache (Go to Tools > Internet Options > Under the General tab and Browsing History section, click "Delete"> check Temporary Internet Files > Delete > then refresh or reload Mom's Best Nest).